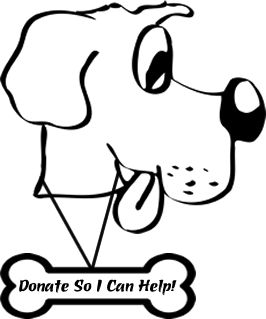 AmazonSmile
When using AmazonSmile and select Pets on Wheels of Scottsdale as your charitable organization, Amazon will donate 0.5% of your purchases to the organization.

Register your existing Amazon account with AmazonSmile or establish a new account to support our organization.

Remember, to always choose AmazonSmile as Regular Amazon does not make available these donations.

Click HERE for instructions on how to sign up for Amazon Smile.




Arizona Gives Day
This is a statewide, online charity donation campaign. It's a way for you to find, learn about and contribute to causes you believe in. Giving today, helps tomorrow. The 2017 date is yet to be announced, however, donations may be made any day of the year. Click HERE to make a donation through this Charity Group.

Our thanks to the many donors in the 2016 Campaign.
These donors are listed on our Benefactor Recognition page. Thank you so much for your support.


Fry's
Pets on Wheels of Scottsdale, Inc. has partnered with Fry's Foods in their Community Rewards Program. When you link your VIP Rewards card with Pets on Wheels, a quarterly donation is made directly to Pets on Wheels in addition to the fuel points accrued and store discounts offered.

There is no cost to enroll. Follow these easy instructions to enroll now. Have your VIP Rewards card handy; you'll need the number.

Click HERE for instructions on signing up with your Fry's Rewards Card.


Walk for a Dog - Donations made while walking your dog!
Pets on Wheels of Scottsdale has partnered with WoofTrax.com to earn donations from your support while walking our dog.

To participate, download the free "Walk for a Dog" app to your Android and/or iPhone. When you walk your dog, turn on the "Walk for a Dog" app and enjoy your walk knowing you'll be making a donation to Pets on Wheels.

Click HERE for download instructions for Android and/or iPhone app.