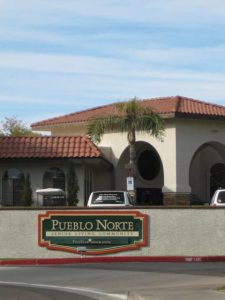 Care Centers We Serve

Volunteer-pet teams actively visit twenty (20) nursing facilities.  These facilities total well over 2000 individuals.
As of January, 2019, over 875,000 times a Pets on Wheels volunteer has walked up to a resident or patient and asked, "Hi! Would you like to visit with my dog (or cat)?" Refer to the "Care Centers We Serve"  for more details.

Ancillary Projects

In addition to regular care center visits, selected volunteers are selected to help with these seven special projects. These projects include Virginia G. Piper Cancer Center, Cortney's Place, S.T.A.R.S, Life Skills Program (5 schools), Children's Pet Safety, Family Promise and Different Limbs. Refer to the "Ancillary Projects" menu for more details.

Funding

Pets on Wheels is funded through corporate and foundation grants and individual contributions. Additional help is needed.  For additional information, a list of activities, resources and principal contributor recognition, refer to the "Donate & Funding" menu. Also, if you would like to make a donation right now, use this "PayPal DONATE" link or the button at the top left of this or any page. A receipt for tax purposes will be sent to you — and, thank you!

Calendar / Events / Meetings

Activities scheduled for the next several months are posted on the Calendar, Events Listing and Meeting Information.  Changes may be made frequently; please check the "CALENDAR" before leaving home.
Newsletter
The Pets on Wheels of Scottsdale "UPDATE newsletter" is issued a few weeks prior to each quarterly meeting. It lists new volunteer-pet teams, announces past and future activities, and contains useful pet health and training information, and general volunteer news. Volunteers and applicants receive PDF copies through the Internet — all others receive hard copies.
How to Become a Volunteer
If you and your pet would like to become volunteers, review all the menus under Become a Volunteer.  Click the following link "How to Become a Volunteer".
Volunteer Meetings
Meetings with volunteers (only a few pets by invitation) are held every 3 months. Speakers or films are featured on dealing with the elderly, pet care and health, and pet training. Golf and T-shirts are available as well as 50-50 drawings and door prizes. The October meeting each year is to recognize the volunteer-pet teams who have done exceptionally well. An awards program is featured, followed by a popular pet costume and trick show. Review the "Calendar" for meeting information.
Volunteer-Pet Teams
All of our active volunteer teams are featured in the "Volunteer Teams" album. As new volunteers join our team, they are featured for one month in the "New Volunteers" album.
The "Volunteer Dog Hall of Fame" album features photos and information honoring pets for outstanding efforts
over a period of time. Each pet in the Hall of Fame made over 250 visits to Care Centers contributing significantly to our visiting therapy dog program.  Inductions are made following retirement and can be made posthumously.