Participating Veterinary Clinics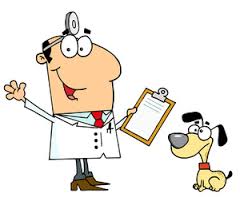 The fifteen (15) Veterinary Clinics listed below, have assisted the Pets on Wheels program by contributing their time to give health examinations to the volunteer pets.  These dedicated veterinarians certify the health of the pet as it begins in the program and annually thereafter.
The contribution consists of the veterinarians time to make the examination, but excludes any inoculations, medication, or other treatment provided. Most of the clinics have supported the program since its inception.
Thanks for the Great Help!
Each Clinic title is linked to their respective websites.
 11445 Via Linda #10, Scottsdale 85259
  480-648-0583
  Dr. Marilyn Millman, Dr. Bridget Stewart & Dr. Kendra Roberts
 3941 E Meadowbrook, Phoenix 85018
 602-955-0410
 Dr. William Bracken
  7335 Via Paseo del Sur, Ste 550, Scottsdale 85258
  480-951-9523
  Dr Howard F. Barnes
  11407 N Saguaro Blvd, Ste 102, Fountain Hills 85268
  480-837-9261
  Dr. Chris Tobe
  11495 N. 136th St., Scottsdale 85259
  480-391-7297
  Dr. Brad Rosonke; Dr. Nicola Council
  3010 N 68th St., Scottsdale, AZ 85251
  480-947-8113
  Dr. Rebecca Matchette; Dr. Darren Wright
  10607 Frank Lloyd Wright Blvd, Ste 104, Scottsdale 85259
  480-451-8375
  Dr. Daniel J. Pirotte; Dr. Christine Farrar
  15440 N 7th St, Phoenix 85022
  602-993-1660
  Dr. Jeff Cook; Dr. Adam Schure; Dr. Lisa Gulinson
  6245 E Bell Rd, Ste 108, Scottsdale 85254
  480-948-8445
  Dr. Greg Benson; Dr. Judy Lewis
  16813 E Palisades Blvd, Fountain Hills 85268
  480-837-0082
  Dr. Deah Hessian; Debra Johnson; Dr. Laura Diltz
8864 E. Pinnacle Peak Road, Suite K1, Scottsdale, 85255
480-563-5432
Bonnie Walker, DVM;Â David Taetle, VMD;Â Bret Andrea, DVM
  23425 N Scottsdale Rd, Ste A11, Scottsdale 85255
  480-585-7511
  Dr. Christine Stevenson; Dr. Todd Dawson; Dr. Zona Izumi
  Dr. Melanie Perry; Dr. Peter Bates
  9993 N 95th Way, Scottsdale 85258
  480-391-3699
  Dr. John Nick; Dr. Richard Stolper; Dr. Tabitha Thompson;
  Dr. Scotti Gulinson; Dr. Travis Nick; Dr. Heather Sanchez
  3165 E Lincoln Dr, Ste 115, Phoenix 85016
  602-553-8855
  Dr. Michael Ferrera; Dr. Emily Clinton; Dr. Kim Agnew
  329 W. Southern Ave, Tempe 85282 — Wells, Rick —
 480-966-0391 // 480-331-8951
  Dr. Rick Wells